2022 was a big year for SEO. 
From machine learning advancements and AI chatbots, to major innovations in privacy policies and Google's ranking system, no SEO stone was left unturned. While modern search engine specialists leapt at the chance to expand the dynamic marketing method, 2022's best practices are already becoming out-of-date.
That's because last year was, indeed, a big one, but 2023 is going to be monumental. Continued changes to Google's algorithms, buying behaviors, and digital technology are breaking down the current landscape of SEO and building something totally new.
Don't get caught in the riptide of SEO's rapid-fire evolution! Here is everything you need to know about 2023's top 3 search engine transformations, and the SEO strategies to implement in response.
SEO in 2023: Top 3 Trends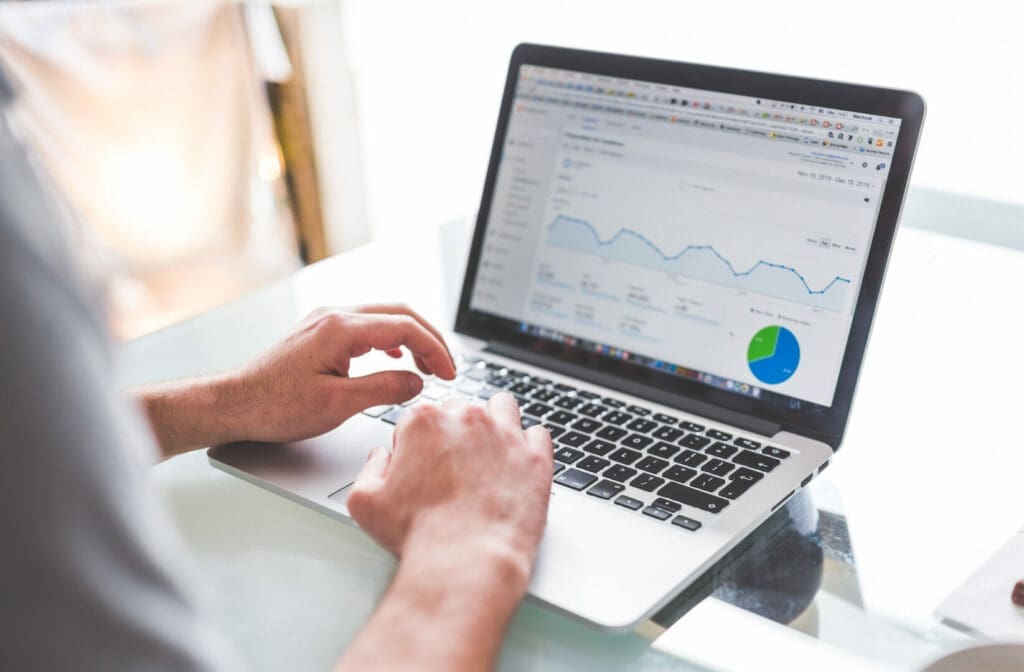 1. All too human.
In the waning hours of 2022, Google announced an amendment to their famed E-A-T acronym and set into motion major changes for the new year.
First launched as a guideline for content creators, E-A-T stands for Expertise, Authoritativeness, and Trustworthiness. These are the key features Google's algorithm is trained to scan for in bodies of text like blogs, articles, and website content. Copy that contains these qualifiers is considered valuable to searchers; copy that does not contain them ranks lower, despite keyword inclusions.
Now dubbed E-E-A-T (or "Double Eat"), with the extra "e" standing for experience, Google is pushing the emphasis on high value content made for humans even further. In practice, this means that the industry or professional experience of each author is also being considered when establishing search ranking positions.
SEO Strategy: People-First Content.
The key to working with this update is to put the individual experience of your team members on display with niche or specialized copy topics that draw on accumulated knowledge. Keywords still play a major role in SEO ranking, but an over-optimized blog written with unnatural syntax will do more harm than good in 2023.
Learn More: Marketing Trends for 2023: Content is King
Rather than jam-packing as many keywords into blog posts as possible, then, the focus now is relevancy and value for the humans — not the algorithms — reading your text. People-first content looks like copy that's written to provide helpful, concise information for specific audiences.
People-first content ideas:
Content that addresses frequently asked questions clearly and accurately.
Content that develops a direct relationship between the company/author and reader through conversational language and personal points-of-view.
Content that gives users the power to draw their own conclusions, like product comparisons.
2. Using your voice (search).
Another contributing factor to the downfall of stilted, search-specific phrases is that people simply aren't searching the way they once did. The rise of voice-based virtual assistant tech like Alexa and Siri has led to a massive shift in the diction used while browsing the web.
Instead of typing in the shortest, most direct terms, many individuals are initiating a search in a conversational way with Alexa or Siri. The inquiry that was once "digital marketing agency near me," now sounds something like:
"Hey Alexa, what's the best digital marketing agency in New Mexico?"
Recent data shows that half of the US population uses voice search technology every single day. With new, anthropomorphized AI chatbots continuing to roll out — like Google's latest team member, BARD — the number of people chatting with their devices is expected to grow.
SEO Strategy: Know your audience.
Before you can start creating high-performing, people-first content, you need a deeply cultivated understanding of your readers. Without it, the value you provide through your written content drops, as it's based on assumptions about what your audience needs rather than hard data.
The best approach for optimizing your SEO strategy with voice searches involves integrating research deep-dives into your content creation process. First, establish your topics, brand tone, and keywords around the statistics you accumulate. Then, build out your optimized content from there.
SEO Research Tips:
Use competitor research to get an inside look at customer profiles, buying behaviors, platform preferences.
Perform extensive market research online and in person — ask your fans and followers questions directly via surveys or social media.
Look at Google search trends that are specific to your industry, rather than overall top-performers.
3. Don't get uSERPed.
If you're one of the 50% of US citizens who use voice search every day, then you're probably already familiar with the upgraded look to Google search engine results page (SERP).
Rather than being served the traditional Google search page with plain-text blue links, voice search results appear almost entirely in snippets. Some snippets have been around for awhile, like the People Also Ask box, but they now come in a variety of shapes and sizes and aren't limited to voice searches.
Snippets are, in the simplest terms, short quips at the top of the SERP that answer the requested search query. Occasionally referred to as answer boxes, snippets are known as "position zero" in the SEO world, as they out-rank even the highest performing websites.
Learn More: How Business Blogging Can Boost SEO
While changes to the SERP layout are resulting in many top rankers having their positions usurped, featured snippets also provide a unique opportunity for expanded reach. Companies that create, verify, and optimize niche content can now hit a rank higher than #1 and get more eyes on their brand name, regardless of click-through rates.
SEO Strategy: Organization is everything.
The ideal SEO plan for 2023 includes in-depth research, a people-first approach, and high-level content planning. Thankfully, these three strategies complement and enhance one another. When used together, they create a comprehensive SEO approach that accounts for recent developments and improves organic search ranking.
To optimize your content for featured snippets and voice search at the same time, focus on the organization of your content. Integrate the keyword data completed during topic and audience research into structures for the copy you create and publish.
For example, if the audience you're trying to reach makes search queries about digital marketing strategies, use that as a baseline for your blog's motif. From there, translate specific search phrases within the topic like, "top digital marketing trends of 2023," into blog post titles. Going further, hyper-focused, granular searches like, "email marketing best practices of 2023," are best as subheading titles.
Content Organization Tips:
In your written content, include question-based subheadings that start with "what," "why," or "how," to mirror common search queries in your industry.
Answer those queries as concisely and clearly as possible.
Always include high quality, eye-catching images — featured snippets often include photos to grab the attention of searchers.
If you, like most business owners, need more time in your schedule to actually run your business, rather than implementing cutting-edge SEO techniques, let us know! Our team of organic marketing consultants specialize in integrating the latest strategies and tech to scale businesses.
So let's chat! You can start with a free consultation or SEO website scan right here.