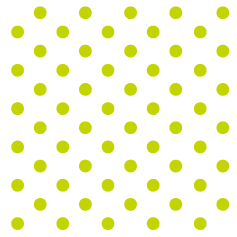 Interested in applying?
Fill out the form below.
Sinuate Media is currently seeking to fill the following roles. If you are hard-working, love the satisfaction of meeting a deadline and delivering a high-quality product to a client, and love to stay on top of the latest marketing technologies, submit your resume & tell us why we should hire you.
Founder & CEO | Leah Messina
Digital Marketing Specialist
Sinuate Media, a marketing technology firm, based in Las Cruces is currently seeking a Digital Marketing Specialist to join our team. This position is an important role for managing key accounts and providing a cohesive connection between our creative and technical teams. The ideal candidate will have a strong social media background but has also contributed to digital marketing strategies including email marketing, Google Ads, programmatic ads, blogging / content marketing, and search engine optimization. At Sinuate Media, we have had the privilege of working with emerging brands across the US for more than 17 years. Our recipe for success brings technology and creativity together to develop unique brand strategies that result in long-lasting relationships with our clients.
Candidates that can work in person from our office in Las Cruces, New Mexico are preferred but we are open to hiring remotely throughout the United States. Full-time position preferred.
Responsibilities
Develop social media strategies
Create social media content alongside team of writers, graphic designers, and video editors.
Run client meetings, provide updates, collect feedback, and review reports
Maintain consistent and regular client communications, disperse needs to the rest of the team & focused on moving projects forward effectively
Develop strategies to meet client goals across digital channels – social, email, ads
Pitch & present strategies to clients
Collaborate with the internal team to build out campaigns
Identify content opportunities and offer strategic and innovative solutions
Stay on top of digital marketing trends
Minimum qualifications:
5+ years of relevant digital marketing experience
3+ years of client management experience
Native English experience, plus excellent grammar and attention to detail
Preferred qualifications:
Experience with healthcare, consumer products, and e-commerce businesses
Experience creating content in an agency environment or managing a brand
Work with flexibility and agilityStrong communicator
Passionate about problem-solving for clients' unique business challenges
Web Services Manager
Sinuate Media is looking for a Web Services Manager to join our team to lead our web hosting and support services. Experience with web hosting, email hosting, WordPress is essential. The ideal person will have both a strong technical background and understands good design.
This is a full-time position.
Responsibilities:
Manage the operations of web hosting & website support including:
Web hosting infrastructure and resource capacity
Web hosting quality assurance & protocol management
Assorted network-related tasks, such as installing, configuring, and maintaining server programs and services
Monitor health of servers and overall website environment.
Evaluate, recommend and introduce new technologies to support continued growth.
Collaborate with the web development team to provide project support
Maintain client database, renewals, and hit revenue goals
Manage department budgets & provide monthly reports to management.
Solve technical problems related to SSLs, PCI compliance, DNS, CNAME, and website security.
Manage and triage website support requests as received. Communicate effectively with clients and the internal team on the status of the request.
Develop site documentation and detailed technical specifications. Prepare detailed design specifications for operations.
Able to perform general production support tasks for all websites as well as new development.
Assists in website design in WordPress and Shopify
Minimum Qualifications
Bachelor's degree in computer science or similar technically-related field
At least 3 years of direct experience in web hosting & website support
A natural problem solver
Strong communication skills
Proactive
Why work with us:
Sinuate Media is an established digital marketing agency with a great team located in southern New Mexico, serving clients nationwide. Enjoy a wide range of benefits including competitive salary, bonus structure, paid vacation, birthday day off, health/dental/vision insurance, and a matching retirement plan. Here's the chance to join a fast-growing part of our business in web hosting & website support.
Benefits:
2 weeks paid vacation + paid holidays
Birthday Day Off
Health / Dental / Vision insurance
Matching retirement plan
Bonus structure