In today's digital age, it has become increasingly essential for online users to be aware of various types of scams, and to stay vigilant when conducting business virtually or forging relationships online. Unfortunately, scammers are becoming increasingly sophisticated in their efforts to achieve financial gain, often preying on vulnerable populations for their personal information. From targeting business pages to attacking individuals emotionally, scams can take many forms. Not to worry, though – there are many signs you can look out for to productively avoid falling victim to scams.
This month, we are shedding light on three of the most recent types of digital scams to look out for in 2023, and how to protect yourself: Meta business support scams, Meta product messenger scams, and romance scams. Cultivating a strong understanding of these scams will support you in better safeguarding yourself from falling victim to one.
So, what qualifies as a scam?
Simply put, scams are fraudulent schemes or deceptive techniques used to trick individuals, organizations, or businesses into giving away financial information, personal details, or money. Scams may also aim to spread malware onto your device or gain access to your accounts.The tactics employed by scammers are designed to gain the trust of victims and manipulate them to take an action(s) that will benefit the scammer, while hurting the victims' financial and sometimes emotional well-being in the process.
Keep reading to learn about three digital scams to watch out for in 2023.
 1. Meta Business Support Scam
Meta business support scams target business pages, often claiming page violation and threatening page deletion via Facebook Messenger or email. These scammers may also pose as service providers, offering support with marketing, website creation, or financial advice. Meta business support scammers may reach out with unsolicited offers, unreasonable promises, or empty threats, and could present poor communication. If the individual avoids video calls or refuses to provide credentials that can be verified, this is a sign they may be a Meta business support scammer.
If you receive one of these messages, DO NOT download files or click links, and make sure to report the message as spam and block the user.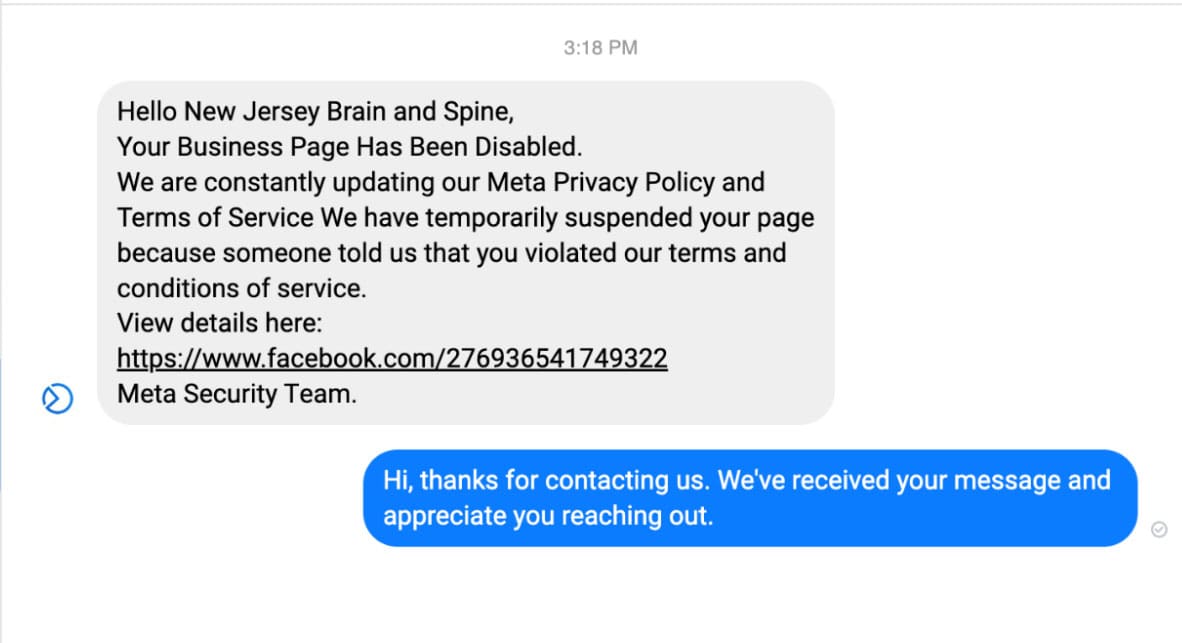 2. Meta Product Messenger Phishing
Meta product messenger phishing typically occurs within popular online marketplaces. Scammers will pose as Facebook users that will message companies stating there was an issue with their product, ask about a product, or send a .rar file designed to spread malware to the receiver's device.

This scam has even been found to attack service-based companies who do not sell physical products. Scammers may pressure individuals to move off-platform, or encourage suspicious payment methods such as wire transformers, gift cards, or cryptocurrency.
It is very important to refrain from opening any file, or downloading or clicking links. Make sure to always report it as a scam and block the user.
3. Romance Scam
Romance scams have been a popular method for some time, and unfortunately, these scammers tend to prey on more vulnerable populations, such as aging adults. These scammers will portray false romantic interest with the goal of gaining financially and will play on the emotional proclivities of their victims. Their goal is to build fake relationships online to ultimately extort money, creating mental, emotional, and financial distress for their targets. Although it might seem easy to spot these scammers, a report proved that $201 million was scammed via romance scams last year.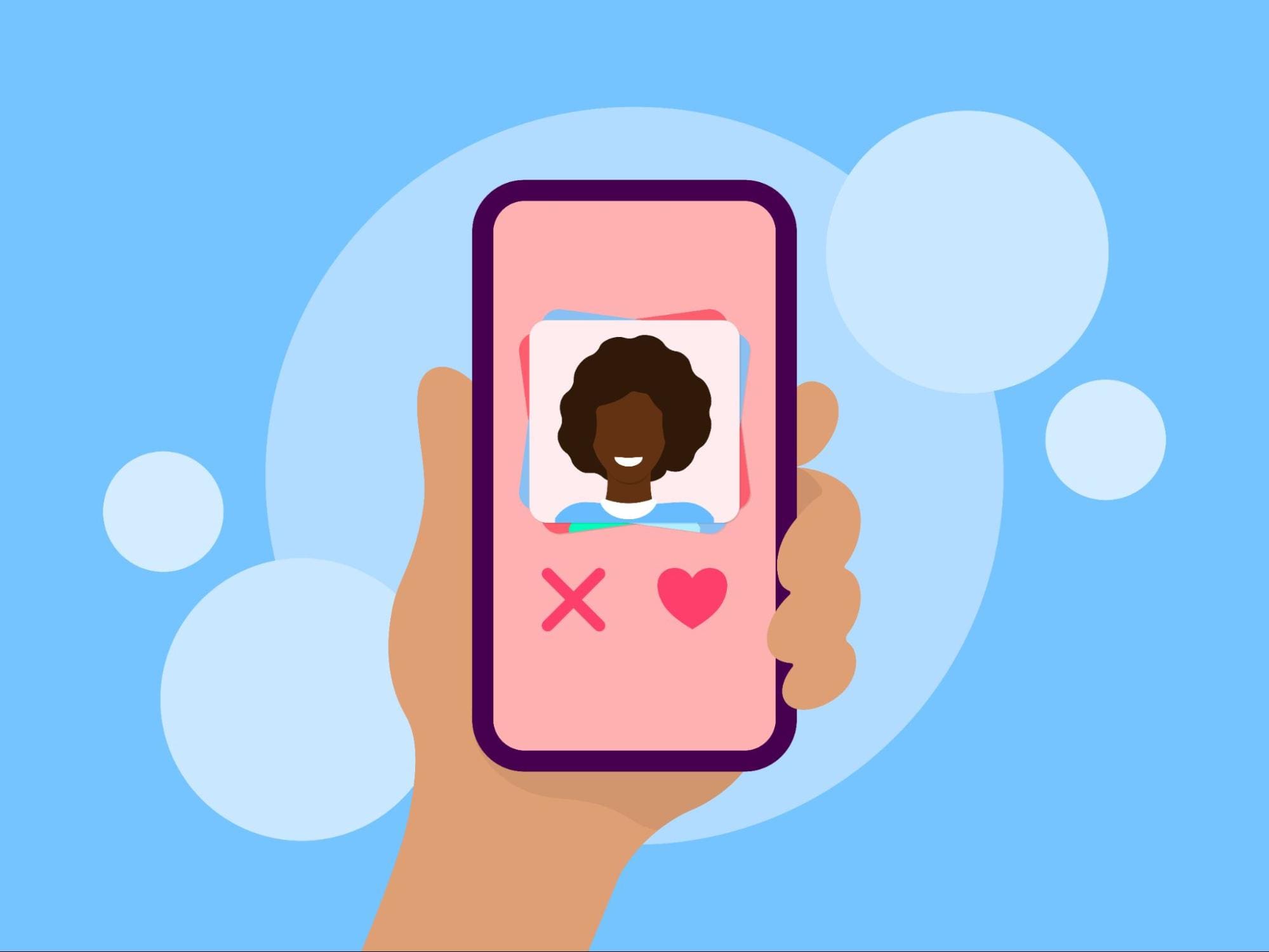 Make sure to watch out for "red flags," such as quick declarations of love, an unwillingness to video chat, sob stories or financial requests, and inconsistencies in their stories or photos. If someone in your family is in a new relationship that's primarily online and appears to be accelerating quickly, it may be prudent to check in with them to ensure they are not being targeted.
Romance crypto currency scams have also been on the rise in recent years, resulting in devastating financial loss related to International Crypto Investment Fraud trends. Among reports, FBI officials are seeing that scammers will engage with vulnerable online users, attempting to develop a romantic online relationship. But instead of asking for cash, they will try to convince their victim to invest in cryptocurrency. It is crucial to exercise caution and remain skeptical when approached by strangers online, especially when you are asked to invest in something like cryptocurrency.
Reporting a romance scam is a crucial step to raise awareness, track down potential scammers, and protect others who may be vulnerable to this type of scam. Gather evidence, contact your local authorities, and file a complaint online.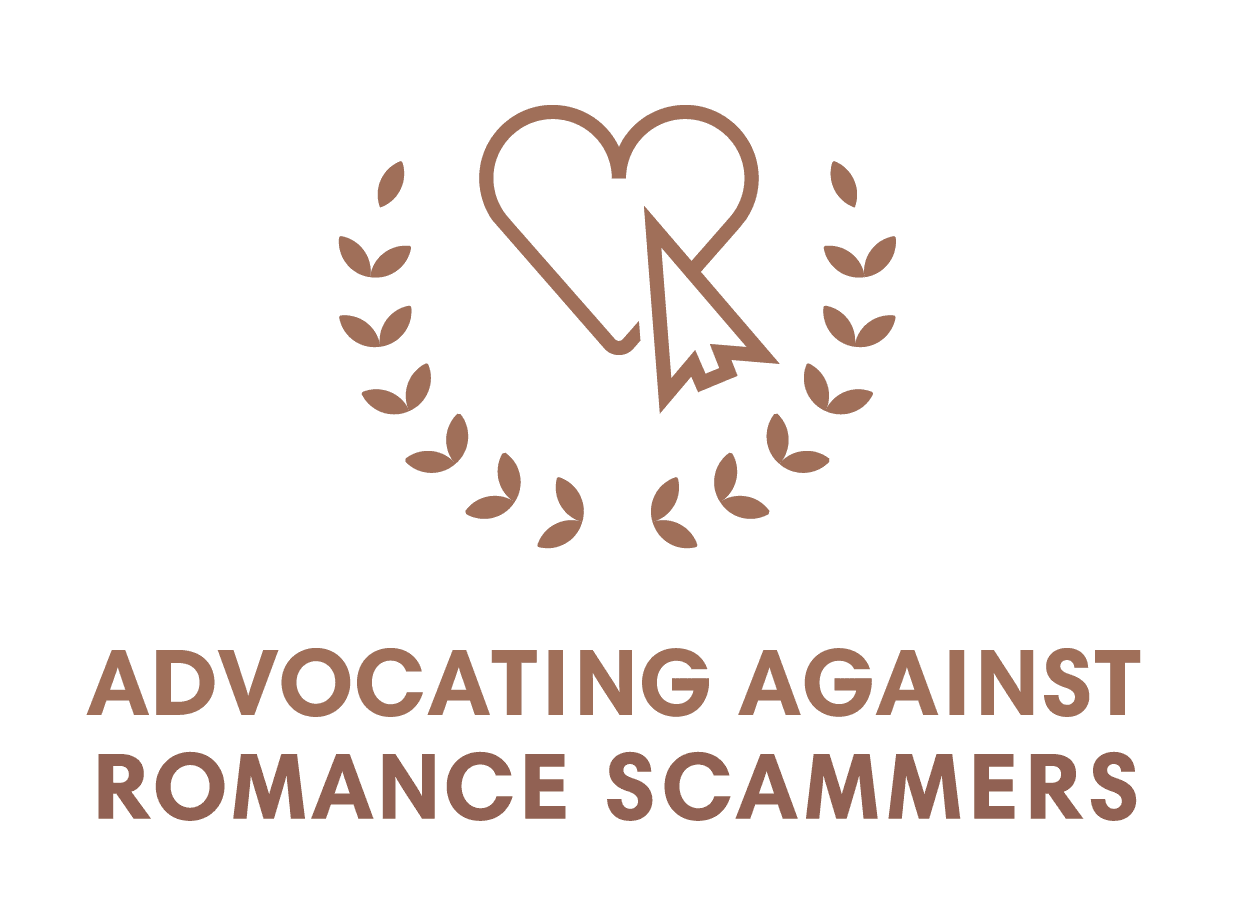 Fighting Fraud

& Fueling Education Webinar
Join this free one-hour webinar on October 3, 2023 to learn about the array of help offered to support victims of online romance scams and how to cultivate safer social media platforms.
Scams Can Affect Anyone – But They Don't Have To
Staying informed and vigilant is absolutely crucial when navigating the digital world, given that scammers are probably not going anywhere. Recognizing the warning signs of common digital scams can help protect you and your business from falling victim to devastating schemes, and help you stay safe in the digital world.
Remember to trust your gut – if something feels suspicious or too good to be true, take the necessary steps to safeguard your finances, emotional well-being, and personal information. Plus – working with a trusted digital marketing agency to support you in monitoring your online presence can help identify online scams to protect you and your business. Reach out to our highly skilled team of professionals today to learn more.